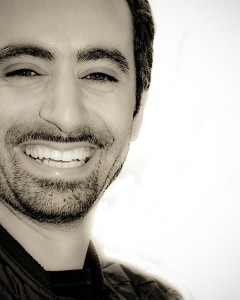 DJ Set
Stephane Attias debuts as a D.J. in Lausanne 1989, following in his brother's footsteps, creating a name for himself as a purveyor of soul, funk, hip-hop, house and disco classics. He soon makes his mark on the Swiss underground club scene, hosting various nights and private functions, playing alongside local and international D.Js.
In 1993 he helped launch a new dance show on Swiss national radio, Couleur 3, called "Cool It Down" where he's been mixing it up every Sunday night
1996 sees the release of his "First Step e.p." on his own Chic Records label ; followed by "Listen Luv" earned much attention from Jazzanova, Rainer Truby, and many other djs around the world. After that Stephane create other project like "Riverplate" with his brother Alex, and was on the famous "Bossa Tres Jazz Vol.1" Compilations.
Today, Stephane is busy producing his own material. He's also joined forces with his brother Alex to prepare a new project simply called: ATTIAS. They have been in the studio together to make house and deep techno tracks aimed strictly for the dancefloors! This project long time overdue is finally ready to hit the streets.
In 2006 Alex and Stéphane's label Visions Inc. catalogue will be ready for digital downloads with new releases and remixes.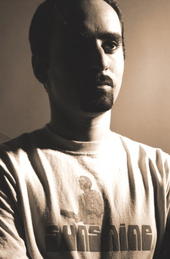 DISCOGRAPHY :
ATTIAS – Nebukai ( Still Music ) 2007
ATTIAS – Time & Space ( Still Music ) 2007
Stephane A – Daydreaming (CooP) 2002
SA & V Freeman – Travellers (Visions) 2001
Stephane A – Distant Planet (Neroli) 2001
Stephane A – BFS (Laws of Motion) 2000
Stephane A – Listen luv (Chic) 1998
REMIX :
Freedom Soundz – Say Yeah (Sat&Litel mix) (Visions) 2005
Big Bang – Clouds (Stephane Attias Distant mix) (Arision) 2003
Fauna Flash – Tel Aviv (Stephane Attias Main) (Compost) 2002
Art Konik – Ming Park (Steph's Deep Mix) (Comet) 2000
LINK :
S. Attias – Myspace
S. Attias – Discogs
Info booking:luigi@recycle-records.com