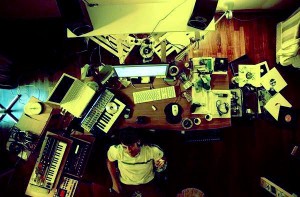 GIOVANNI LIMONGELLI ALIAS LIMO was born in Brindisi, Puglia, Italy.
Dj from 1997, his passion for the electronic music in all of its facets began already from the early 90's behind his big friend Tony Storella and in the research of artistic expressions of every kind.
In 2005 he enters in catalogs of labels, collaborating with BUCK (Slick Station), labels as REVOX, REWIND, UOMO and like single on RECYCLE, DISTRICT RAW, PROGCITY DEEP TRAX.
In 2006 returns to live in Brindisi where he takes seriously the project of productions of electronic music, he also begin with GUIDO NEMOLA a production project under the name of COFFEE POT and with Cristian Pugliese aka KRISS under the name " THE SOUTHERN ALLIANCE " …
In 2007 with KRISS and SANDRO RUSSO start a big and serious label project : UNDERCUT RECORDS & UNDERCUT FORWARD.
In 2008 starts the "TRANSITION LAB project" and become real thanks to the Nine Club and Torre Regina Giovanna. The project is based on the intention to create something different: Underground atmospheres, pumping sound system, good music and a really nice place makes this night one of the most interesting in Puglia and is going to be home for a lot of the best underground Djs around the world, believing every day and always more in the music as endless and universal mean of communication 🙂
in 2011 he enters in catalogs of LITTLE HELPERS.
In 2012 he close a very grat release on SAFARI NUMERIQUE and WE ARE.
In 2013 he entry like new artist into FACHWERK family and start to think about Transition Lab not only like a festival but also like a new Label music project.
Links: | MySpace | Resindent Advisor | Discogs | Facebook
Info booking:luigi@recycle-records.com