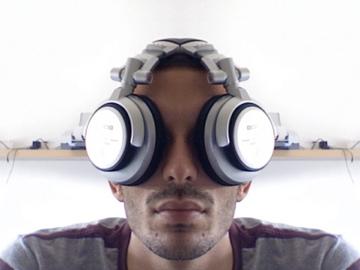 SANTORINI:LIVE-Dj Set
Andrea Santoro is born in 1983 in Lecce. His natural bent for music started in 1996 when he begin djing house music with friends.. 
During these years Andrea discovers the various shapes of music, from techno to deep house expanding is knowledge day by day.
He feels suddenly attraction for clubbing and so he starts playing as a dj in several parties. In the following years he approaches to the production of music releasing several 12″ from house to techno.
In 2007 he starts the label "Recycle Records" with Guido Nemola and in 2011 "Out-ER" with his friends Simone Gatto, Andrea Fiorito, Buck, Sandro Leucci, Luciano Esse and Pepper.
Santorini releases on many important record labels like Alphahouse, Upon You, Little Helpers, Luna Records..
His tracks have been played worldwide taking supports from a lot of important djs like for example Richie Hawtin, Luciano, Marco Carola, Rebekah, Karotte, Afrilounge, Audiofly, Laurent Garnier, Marco Resmann, Dan Curtin, Jeff Samuel, Someone Else, Butane, Lauhaus, Steve Bug, Solomun, Barem, Kiki, Tom Clark, Anthony Collins, Italoboyz, Mark Henning..
He played in some of the most important clubs during these years like: Watergate (Berlin), Bar 25 (Berlin), Kater Holzig (Berlin), Dachstock (Bern), Supermarket (Zurich), Arena Club (Berlin), D! Club (Lausanne), La Ruche (Lausanne), KDR (Berlin), Gasoline (Milano), Mediterraneo (Lecce), Living (Maglie)..
During his performances he can play as dj or live proposing his own productions with Ableton Live.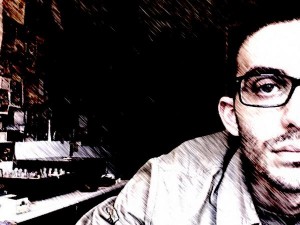 Selected Discography
"Santorini – High grade E.P." on Glueckskind Schalplatten
"Santorini – Baroque" on Recycle Records
"Santorini – Style Travel E.P." on Recycle Records
"Santorini – Style Travel E.P. part 2″ on Recycle Records
"Santorini – Smooky Mood E.P." on Bond Records
"Digital Culture Vol.1 – Sampler 0.1″ on Recycle Records
"Santorini – Work Sux E.P." on Upon You Records digital
"Santorini – Sempre suena" track appeared on "Re-Coloured Cycle E.P." on Recycle Records
"Santorini – Shadittz E.P." on Upon You Records
"Santorini – Burnout E.P." on Exprezoo Records
"Santorini – Hold It Down E.P." on Recycle Records
"Santorini – Dig It E.P." on District RAW
"Santorini – Tool" track appeared on "Home Sweet Home Session – Chapter VI" on Upon You Records
"Santorini – Little Helpers 6" on Little Helpers
"Santorini – Schipol Groove" on Recycle Records
"Santorini – The Last Swim E.P." on Melisma Records
"Santorini – Supersoul E.P." on Luna Records
"Santorini – Little Helpers 12" on Little Helpers
"Santorini – RVRB" on Alphahouse
"Santorini – I feel this" on Out-ER
"Santorini – Fly Away" on Upon You Records
"Santorini – Through your eyes (CD ALBUM)" on Recycle Records
"Santorini vs Buck – Little Helpers 26" on Little Helpers
"Santorini – Scirocco E.P." on The Flame Recordings
"Santorini aka Andrea Santoro – The Smooth EP" on Out-ER
Links:
Santorini – Discogs
Santorini – MySpace
Donwload Dj set:
Santorini-Dj set-Part1
Santorini-Dj set-Part2
Santorini -Dj set/June
Info booking:luigi@recycle-records.com