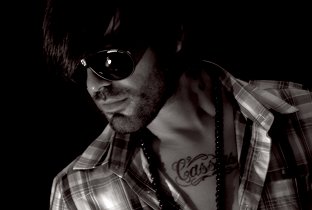 YVAN GENKINS
DJ & PRODUCER since 1993
Born: 7 june 1979
Producing staff since 2000
Style: Techno, Tekhouse & Electro
Yvan Genkins started to go to raves and clubs since 1992. From this time he went totally crazy about electro-music and he started to mix every day. And then Yvan began to play and spell his passion into bars and clubs. Since four years he really improved his techniques of mixing and his style and now his able to play with three turntables. From a few years, his producing. Since the end of the year 2003, Marco Bailey and Erika has givin him the opportunity to be in one of the best label called Pornographic recording and MB elektronics.
Yvan has played with Marco Bailey, Redhead, Jeff Swing, Axel Karakasis Manu le Malin, Torgull.