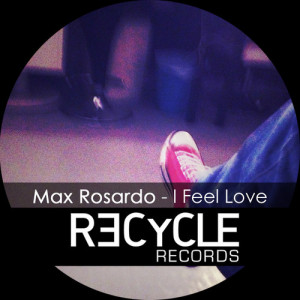 Located In Naples, Italy, Max Rosardo Delivers A Massive Tech House Anthem, Great For Summer Open Air Parties.
The EP Includes Excellent Deep-rooted And Hypnotic Remixes from Ivo Toscano, Mood and Aaron Und Pascal.
Big With Sam Divine, Prudo (Alfa Romero), Ivo Toscano, Philipp Wolgast, Someone Else, DJ Sossa, Guido Nemola, Chico Perulli, Paolo Mele, Mirko Paoloni (Radio Party Groove), Luca Doobie, Dario Lotti, Jorge Savoretti, Gianluca Pighi, Summer (Brendon Collins), Jimpster, Julien Sandre, Moodtrap, Dzeta N' Basile.
Now On Beatport: http://www.beatport.com/release/i-feel-love/1121675